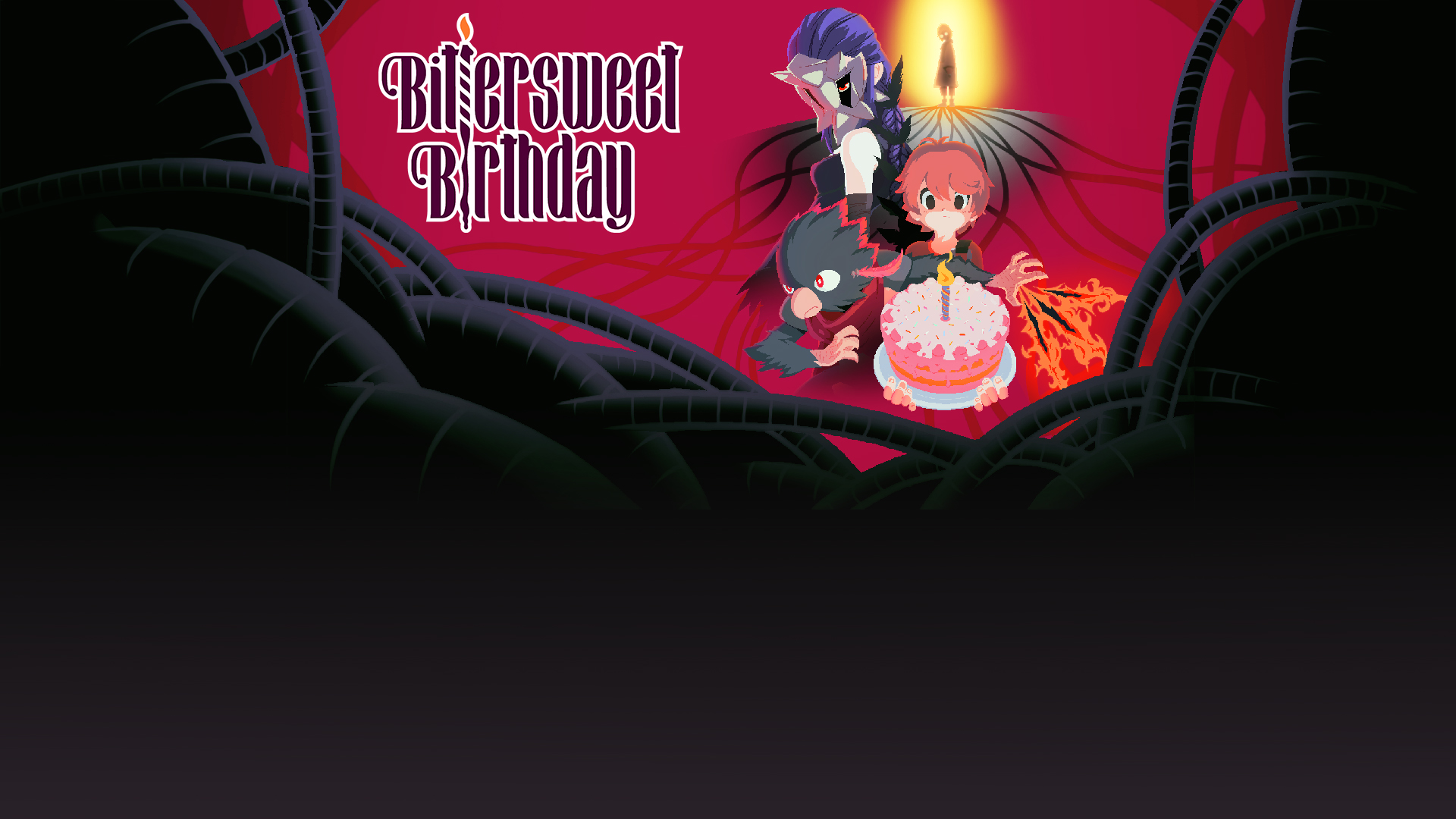 Bittersweet Birthday
Hi everyone! we're still hard at work managing several post-campaign shenanigans (mostly management stuff), that's why we've been a bit radio-silent these past couple of days.
Nevertheless, everything is flowing smoothly on our part and our backers should receive their backer survey soon(tm).
In the mean time, we wanted to update the demo with some small fixes:
Fixed some typos present in some spanish dialogues (whoops!).
The red "flash" that appears when the player has low hp now shows in the correct size.
We noticed the mouse was not working properly and the social media buttons were unclickable, so that's been fixed as well.
Now that we successfully gathered the funds, we'll be shifting focus on developing the full game, so this will probably be one of the last updates we'll push for this demo (unless you find a catastrophic bug, in which case we would greatly appreciate if you could report it on our discord server~)

Anyways, see you soon, and again thanks for your support!